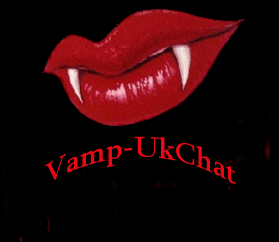 This Section is

due updates soon
Welcome To The Vamp-Ukchat Staff Page.

This is Myself The Owner Of Vamp-Ukchat.




Real Name: Gary
Chat Nick's: V4mpire
Age: 28
Location: England
Owner Of: Vamp-Ukchat, ChaoticNetworks
Background: I live in England and have interest's in computers and computing, I have been running Vamp-UKChat and ChaoticNetworks for quite some time now.

&nbsp &nbsp ~&nbspHome &nbsp ~&nbsp Gallery &nbsp ~&nbsp Staff &nbsp ~&nbsp News &nbsp ~&nbsp Links &nbsp ~&nbsp Downloads &nbsp ~&nbsp About ~
Copyright ©2004-2012 Vamp-UKChat.com, All rights reserved&nbsp&nbsp&nbsp&nbsp&nbsp&nbsp&nbsp&nbsp&nbsp&nbsp&nbsp&nbsp